iPhone 4 preorders start on June 15th 2010 and these phones will start shipping around June 24th 2010.
iPhone 4 with a 2 year contract, 16 gig is $199 32 gig is $299.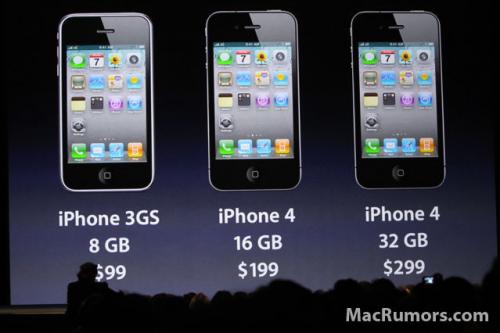 iPhone OS 4.0 renamed to iOS4 is being released to the developers as a Gold Master release. This amazing iPhone operating system will be released to the public on June 21st, (yes 3 days before the release of the iPhone 4) IMPORTANT iPod touch users you get this copy for FREE!
Countries where this phone will be available
The device will be shipped in the US, France, Germany, the UK and Japan
In July, Apple will begin shipping to 18 additional countries.